College Hiring Outlook 2023
Employers considered this year's college labor market to be very good. For the overall market, 90% of survey respondents rated the college hiring market to be good, very good, or excellent.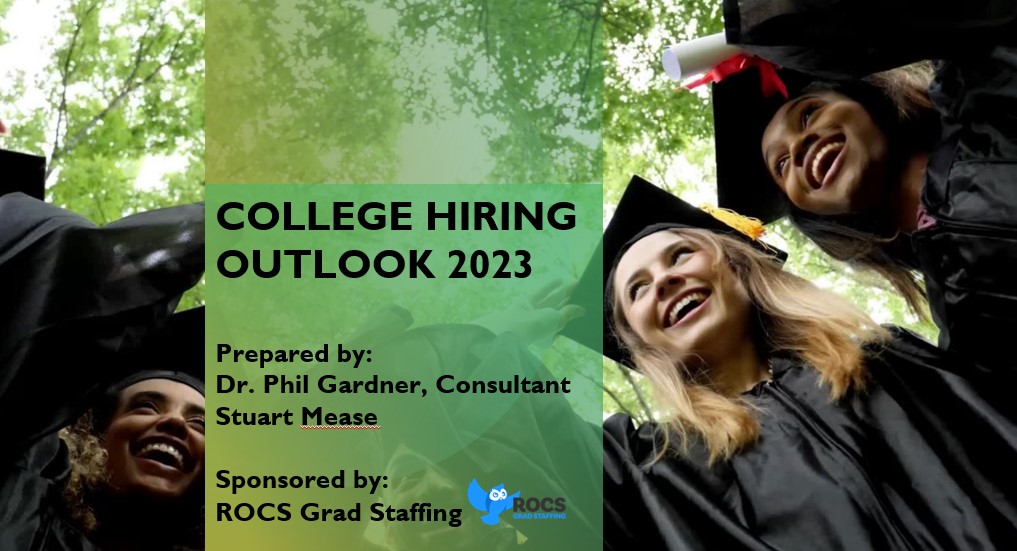 Despite rough winds throughout the economy, surveyed organizations hold confidence in their hiring outlook for those graduating in 2022-2023. The majority plan to continue hiring at the same pace as last year. 35% of organizations seeking new talent with BA/BS degrees are predicting an 8% to 9% increase in hiring from the previous year.
Organizations across all size categories plan to continue hiring new college graduates at the same pace as last year or higher. Additionally, for credentials/certificates, associate's and bachelor's degrees the outlook shared across all industry sectors appears solid with an expansion of opportunities. 
This report also covers the outlook for college talent hiring by region and academic discipline. Starting salary expectations and internships/co-ops/early talent programs are also discussed. The final section provides employer feedback about college recruiting strategies and recruiting platforms.