Recruiting Trends 2021-2022 Report
Employers who sat out last year or lower hiring expectations in the face of uncertainty COVID projected into the economy return eager to hire. Their outlook for this year is the highest figure reported since the 2008 recession. A period of very robust job growth.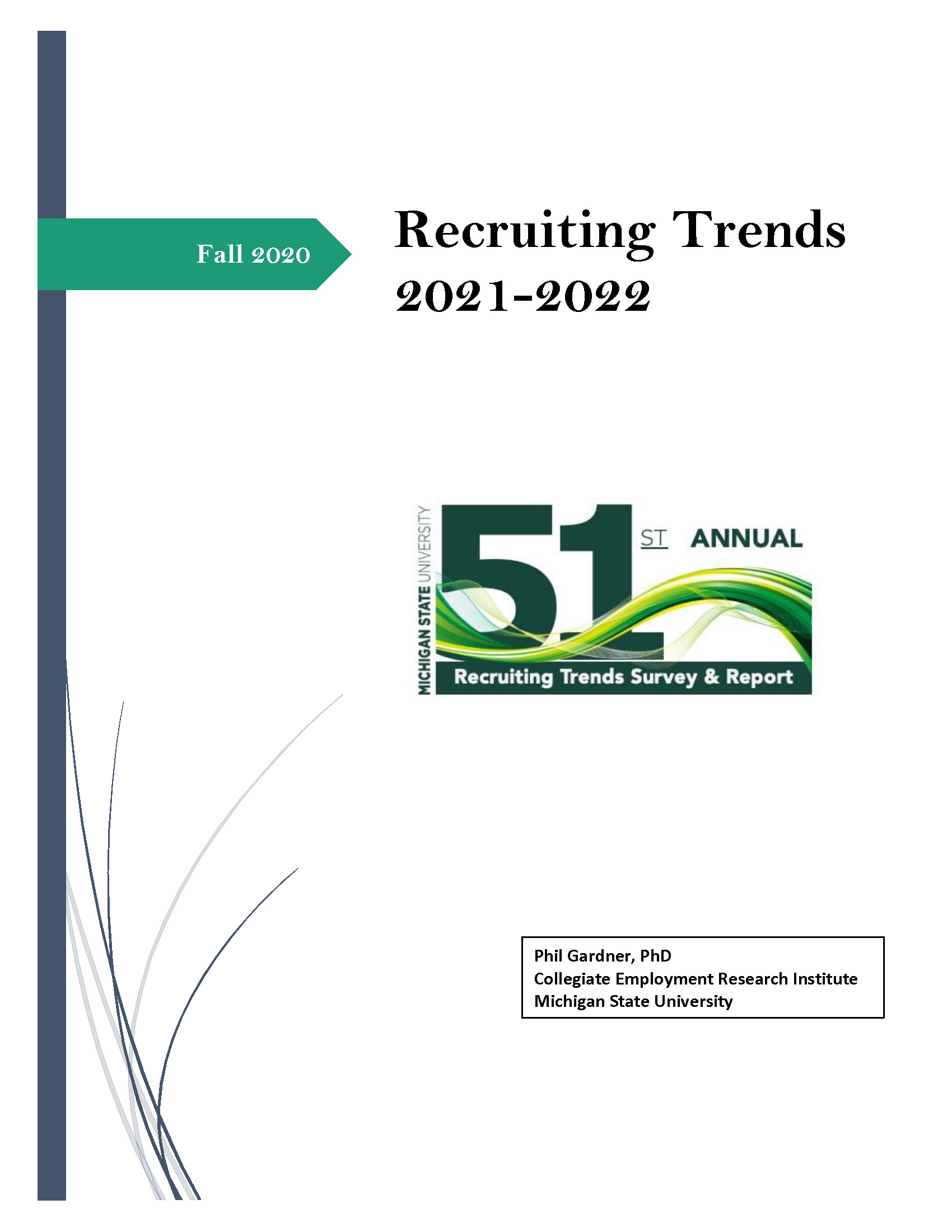 The actual strength of the college labor market remains murky as many employers failed to report their hiring targets despite expressing a strong eagerness to recruit aggressively.  Still, the sample for the 2021-22 Trends report captures information for various size organizations and across nineteen major NAIC industrial categories.
Evidence suggests that all employers, regardless of size and sector, project increased hiring. Employers seek candidates across all majors though among this sample respondents emphasized their search for business and engineering candidates.
COVID-19 accelerated the adoption of virtual recruiting formats much sooner than the results from our Trends survey several years ago. While some organizations may not be totally embracing virtual technologies, these technologies are here to stay and will continue to alter the recruiting process post COVID.
Overall, college students seeking full-time positions or internships/co-ops can expect opportunities to be plentiful this year.