Recruiting Trends 2020-2021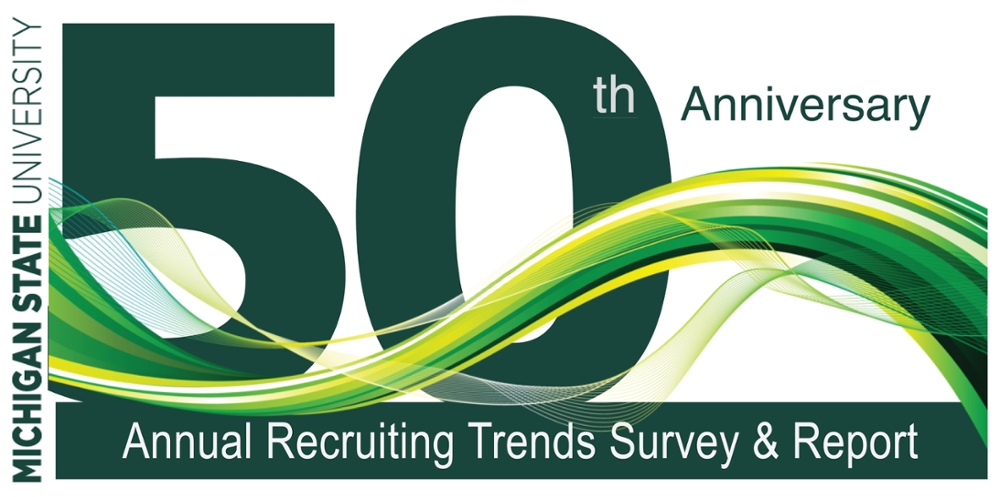 2020 marks the 50th anniversary of the Collegiate Employment Research Institute at
Michigan State University and the 50th edition of our annual Trends in Campus Recruiting Survey. It is also the 25th year I have led the Institute and surveyed thousands of employers globally to assess the job market for new graduates and those seeking internship and co-op employment.
Unlike previous years and even the previous decade, this year's academic research report and survey findings is of special significance for both employers and career centers. The scope of insight provided regarding global and regional employment across industries during this novel pandemic will help us understand its impact on career outcomes by major and degree level.
Additionally, because of the historical significance of this novel pandemic and the longer-term implications it will have on entry-level hiring and internships, I included insights gained from previous major events and recessions to help organizations identify trends and utilize present and past data to make more informed decisions for 2021 and beyond.
Recruiting Trends 2020-2021 Regional Reports
After an impressive 10-year run of continuous expanding opportunities for new college graduates, the unforeseen COVID-19 brought college recruiting to a standstill. This year's outlook is more subdued with the labor market in a swoon with only the associate's degree seeing growth in opportunities.
COVID-19, a non-economic event with destructive economic consequences, continues to raise uncertainty nearly 10 months after introducing in the U.S. The hope for a speedy recovery has not materialized, and conflicting economic news sends troubling signs that some employers are recovering and doing well while others face continued economic hardship.
Despite the turbulent economy swirling around us, the college labor market did not totally collapse. In fact, associate-level opportunities continued to expand. Good news for two-year schools with programs in applied technology and engineering, computer science, health technicians and support, and programs tailed to local economy. Enrollment declines, a repercussion of COVID, needs to address the support needed by low income, underrepresented youth and adults who could supply talent to these employers.
Download the Recruiting Trends 2020-2021 Report here
Recruiting Trends Webinar Partnerships
Given the current travel restrictions and the continued commitment to supporting health and wellness of all participants, I will be delivering the results of the Fall 2020 survey via videoconference technology and am proposing two delivery formats to inform campus recruiting and career services professionals of the major findings that will directly impact their work in the months ahead.
Here is a summary of the webinar options available for your review and consideration. I welcome the opportunity to partner with you to offer the timely survey results and my analysis to your employers and/or career services staff. Each presentation will include a global and national overview as well as a regional or local (statewide) summary to ensure participants get the scope of data and insight they need.
Thank you for your past support of the Collegiate Employment Research Institute and for your consideration of a webinar presentation of the 50th annual Recruiting Trends report.
Sincerely,
Dr. Phil Gardner
Executive Director, Collegiate Employment Research Institute
Michigan State University
E: gardnerp@msu.edu
T: 517.214-4138